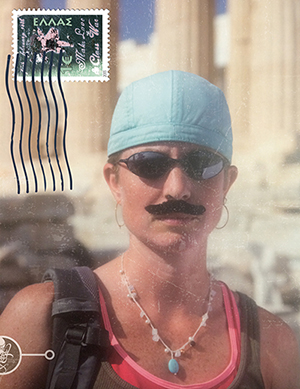 Who is left out of the traditional heroic narrative?
What is the cost of only telling one story at a time?
Who gets to tell their own stories?
Based in St. Louis, MO (USA), Kristin Martin (formerly Kristin Serafini) is a conceptual artist who builds and breaks networks of visual and/or literary text. She draws on her experience with children's book illustration, creative writing, graphic design, and experimental textile techniques to create installations and artist books* that probe the physical and metaphysical implications of the limits of communication. Her work explores how we social beings adapt to, buckle under, resist, or re-purpose these limits. Kristin earned her MFA in Visual Arts from Vermont College of Fine Arts in August 2014.

*This is a false dichotomy; some works are both installations and artist books.