About Kristin Serafini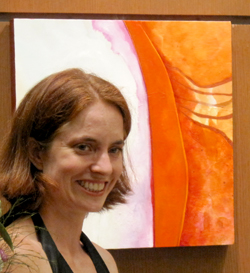 Welcome to Complicated Octopus™.
My name is Kristin Serafini, and I am currently visiting faculty in the Studio Art Department at Principia College. I am also an author & illustrator of environmentally focused children's books. Here you will find paintings on canvas, pages from my illuminated journals, other creative projects, and the odd octopus fact. As you can see, creativity leads me in lots of directions. Thus, the octopus mascot.